Homeowners can improve the air quality in their homes by cleaning their air conditioning ducts. When your air ducts are clean, your home can be a safe, toxin-free environment.
Duct cleaning takes place throughout various areas throughout the heating and cooling system. These components include the heat exchanger, blower motor, combustion chamber, condenser coil or compressor, evaporator coil, and more. Contamination is likely to occur to these parts when it is not correctly installed, maintained, and operated.
Dust, pollen, and debris are some particles that you can find inside your heating and cooling system when it is not installed or maintained the right way. Moisture inside any Air Conditioning system can leave it vulnerable to mold. Once mold gets into your system, it can spread from your air filters throughout your home, jeopardizing your family's health.
Specialists recommend that you have a professional clean your air ducts. When parts are not cleaned properly, they have the possibility of getting recontaminated again. Therefore, causing you not to be able to reap the benefits of having your air ducts cleaned.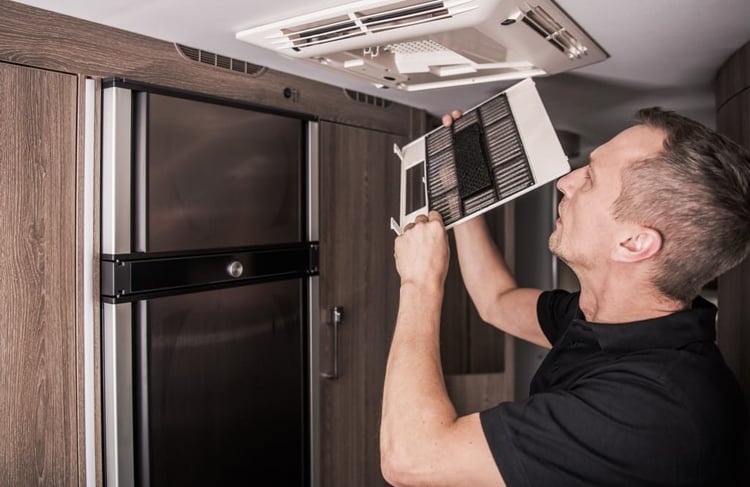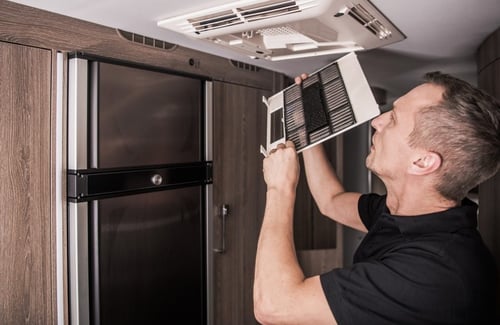 Methods for cleaning your AC Ducts
There are different methods of cleaning your air conditioning ducts. Industry associations have set the standard for air duct cleaning. Most service providers use standard tools to get rid of dirt and other debris found inside ducts. A high-powered vacuum clears debris. Chemicals can also be used to kill contaminants found inside ducts. After cleaning the air conditioning duct, it is essential to seal/coat it to prevent dust and dirt from releasing into the air. Air leaks are also eliminated once you close your ducts, so you don't have to worry about potential damages that may form over time.
If you look inside your duct and don't see any considerable substance of mold or dust, then it is unnecessary to get your air duct cleaned. One of the significant signs that your air ducts need to be cleaned is if you notice that your air filters are clogged. Also, you'll probably see an unpleasant odor inside of your home.
Some experts suggest that homeowners get their air ducts cleaned every three to five years. However, other factors can help you decide how often you should clean your air ducts, such as your area, how often you use your HVAC system, and if anyone in your home suffers from allergies.
Take aways
● Clogged air filters are a sign that you need to clean your air ducts.
● Moisture inside your HVAC system can be vulnerable to mold to mold.
● Trust a professional that can clean every component of your system to avoid recontamination.
If it's time to clean your AC Duct, contact our team at 866-983-0488.